Where the former and current soldiers of the free market revolution meet to discuss everything from global warming snowglobes to politically incorrect mousepads
Friday, August 27, 2004
David Post
and
Sonia Arrison
share a moment Tuesday night at dinner in Aspen.
Thursday, August 26, 2004
Caution: The thin air around
Aspen
, Colorado can cause significant physical shrinking. These normal-sized chairs from the
Sky Hotel
illustrate the peril.
Sunday, August 22, 2004
Let us now reflect on the long shadows cast by our friends...
Thursday, August 19, 2004
Our favorite amatuer ceramist is now a contributor to the
Technology Liberation Front
, along with Thomas, James, and Braden.
Wednesday, August 18, 2004
Here we see the rare Northern Arizona Head-Eating cactus, poised to spring upon its unwitting victim.
Monday, August 16, 2004
And on a lighter note, we track down The Dark One's pickup on 15th Street.
Bringing biotech to the kids just outside Cancun.
Friday, August 13, 2004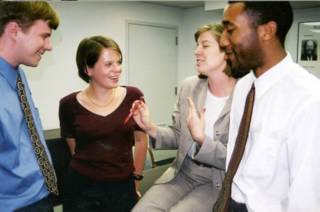 Experience the pleasure of the pen.
Wednesday, August 11, 2004
The spirited remake
The timeless classic
Monday, August 09, 2004
Inspiring images for a troubled time begin today - the first in a series.
Sunday, August 08, 2004
If Only There Was a Graphic to Go with This Story
From the April 20, 1998 issue of the University of Maryland's student newspaper,
The Diamondback
:
"As senior government and politics major Andrew Chawla sat down to eat dinner with his family in Adelphi April 1, he had no idea of the upcoming events that would interrupt his dinner and
impact his life...
"
Saturday, August 07, 2004
Fun with Google Image Seach, Vol. I
Will the real
Max Schulz
please stand up?